Wine tour by Houseboat 
Brenta Canal, Po Delta, Grado and Marano Lagoon
The possible enogastronomic itineraries that you can live aboard your Houseboat are not limited to just the Lagoon of Venice and the Sile river. Our area has indeed a lot to offer: not only breathtaking landscapes, but also unique flavours. Whether it is a relaxing or fun holiday, with your friends or family… you will surely find what is right for you.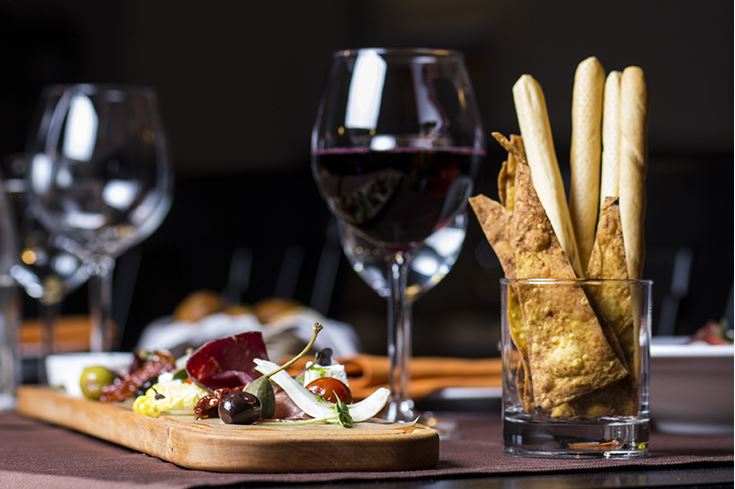 Riviera del Brenta
With your Houseboat you can go up the Brenta Canal until Padova. This area offers wonderful villas and excellent wines to its visitors. In Dolo, not so far from the Canal and just 3km from the city centre, you will find the Cantine della Riviera del Brenta, where not only will you be able to buy great wines, but also fresh, local products. Proceeding with your itinerary you will find, always in Dolo and in close proximity to the Canal, the Cantina Levorato. Also here there is a remarkable wine variety! Once you arrive in Padova you will be spoiled for choice… The city centre is indeed full of bars, inns and wine shops for every budget and taste. There is nothing better than a glass of good wine to combine with the delicious cichetti, either as an aperitif or after dinner, you will surely be satisfied.
DOC RIVIERA DEL BRENTA
WINES
COMBINATIONS
DOC Lison Pramaggiore
Merlot

Pinot Bianco / Grigio

Verduzzo

Cabernet

– Red meat, risotto, boiled meat

– White meat, cured meat

– First courses, vegetables

– Hard cheese, game, roasts
Po Delta
If you choose the Po Delta as your Houseboat itinerary you are looking for a unique holiday, in total connection with nature. The wines produced in this area are the direct reflection of the extraordinariness of the territory: the so-called "vini della sabbia" (i.e. sand wines) are produced only in the Po Delta, and have this name as they are produced from vineyards cultivated in sandy and salty areas. The peculiarities of this territory make these wines unique: the sandy terrain, which is not capable of hold water back, the heavy humidity, the arid climate and the proximity to sea create a perfect mix for a very special wine production.    
DOC PO DELTA
WINES
COMBINATIONS
DOC Bosco Eliceo
Fortana

Merlot

Bianco del bosco

Suvignon

– Salama from Ferrara, eel

– Roast

– Fish starters

– Fish and first courses from Ferrara (passatelli, cappelletti)
CURIOSITIES
• The Po Delta, which was once mostly marshy, was reclaimed by the Benedictine Monks in 1000 AD. However, the interest for wine surfaces only with the arrival of the French family Valois-Orléan: the princess Renée of France brings some of her vineyards directly from the Côte d'Or as a dowry for her marriage to Hercules II d'Este, creating an ideal marriage between the Este territory and the French raw material.
Grado and Marano Lagoon
Friuli Venezia Giulia, despite the limited extension of its territory, produces some of the most important wines on an international scale. The area is so extraordinary also because of the wonderful Lagoon of Grado and Marano, which offers to its visitors not only a breathtaking panorama, but also a unique wine production. In Marano Lagunare, once you have moored your Houseboat, you can stop by the Azienda Agricola Ghenda Fausto, where you can find a wide variety of wines.   
DOC AND DOCG FRIULI VENEZIA GIULIA
WINES
COMBINATIONS
DOC Friuli Annia

Pinot bianco

Malvasia Istriana

– Risotto, creams of vegetables

–  Battered vegetables, fried clams, hard cheese

DOC Friuli Aquileia
Friulano DOC

Cabernet Franc

Müller Thurgau

– Cold cuts, cheese

– Truffle, roasts

– Savoury pies, omelets

DOC Friuli Latisana
Passito

Rosato

Franconia

– Spicy cheese

– Second courses with fish

– Main courses, cold cuts, poultry