Family Holidays
Travel ideas with the houseboat
A lot of parents ask us if a houseboat holiday can be suitable for families with children.
Combine the comfort of having your own house always with you, ready to meet the needs of your children (sleep, food), with the relaxation of the outdoor life without formalisms and prearranged rhytms.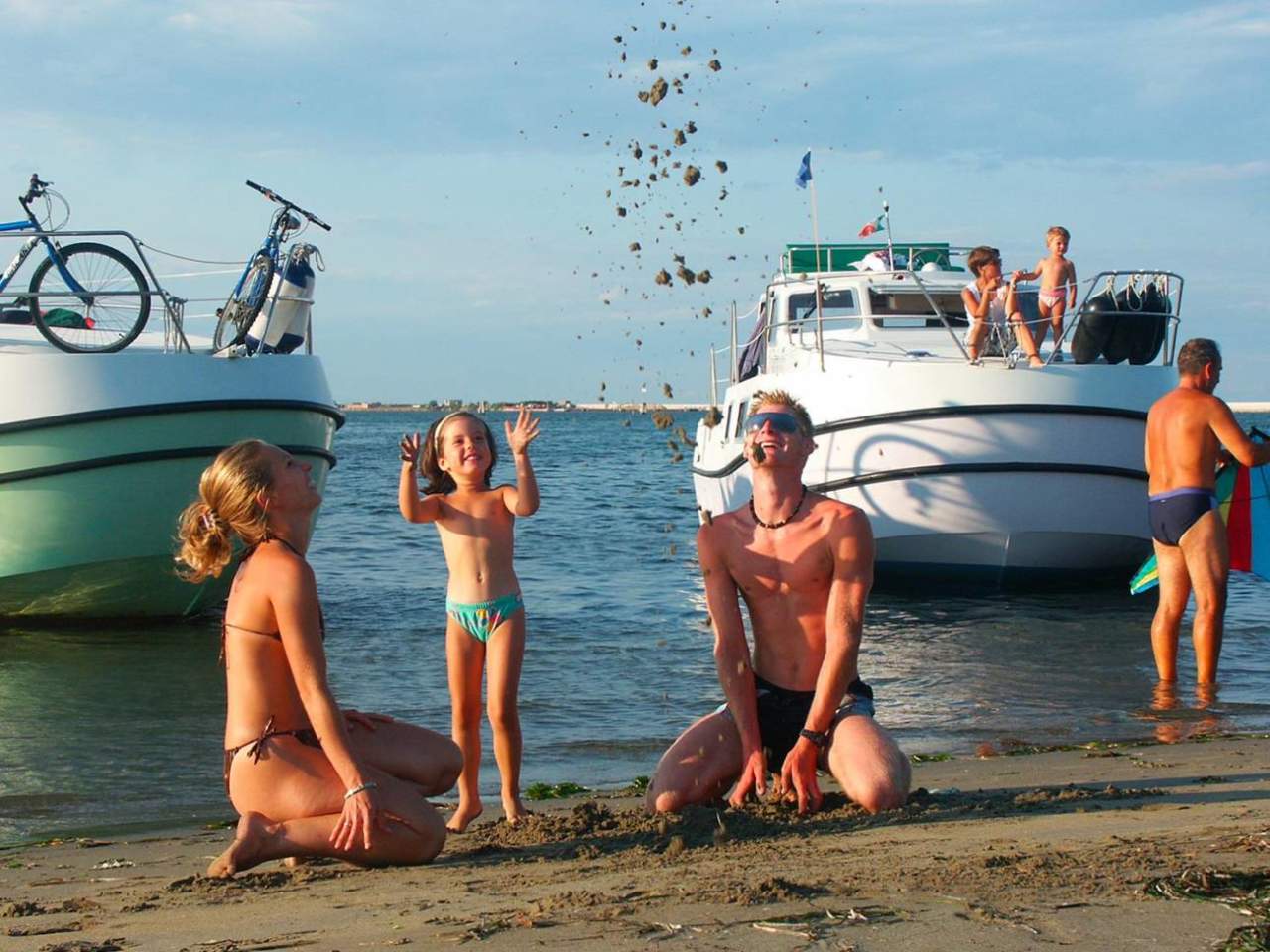 Our Houseboats are safe, stable and slow, ideal for a smooth sailing. Moreover we will provide you with all the necessary equipment to assure you a holiday in complete safety, such as the life jackets also for your kids.
When you arrive we will give you all the theoretical information about navigation, signage and mooring; afterwards, before your departure, we will be by your side and we will take a test drive together, so that you can become familiar with your Houseboat.
Life on a boat is a great experience both for young and old, a dream come true, a a real discovery.
According to the age of the crew a lot of complementary activities can be combined, in order to make your holiday unforgettable for everyone, especially for the little ones.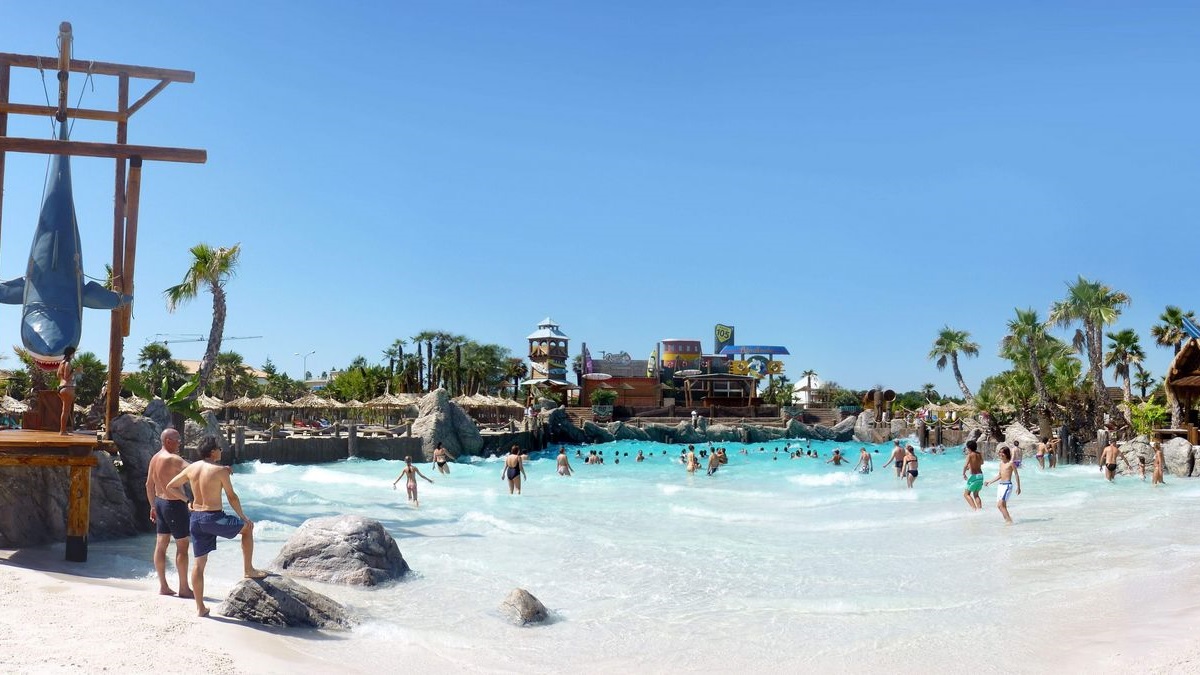 Some ideas?
–  Days at the beach and by the sea to let your children run and play with the sand, while the parents enjoy some relaxation and suntan;
–  Great fun at the water parks in the area: in Sottomarina there is the Idrofollie park with over 200 meters of slides, whirlpools, swimming pools, slow and fast river, and magical lagoon. While Jesolo is home to Italy's No.1 water park, Caribe Bay (formerly Aqualandia), with an area of 80,000 square meters of pure fun, adrenaline, sport and relaxation, all in Lido di Jesolo, just a stone's throw from Venice;
–  Bike rides surrounded by nature for young explorers: only the Veneto region has over 6,000 km of cycle paths, among the most beautiful reachable in Houseboat are certainly the bike path of the River Sile and the path of the Po Delta;
–  Excursions in the naturalistic oases such as the Regional Nature Reserve Foci dello Stella, the Po Delta with the Nature Reserve Gran Bosco della Mesola, with an area of 1,058 hectares and the Regional Park of the River Sile;
–  Do not miss a visit to the famous aquarium Sea Life in Jesolo, will be an interactive and engaging experience… 36 tanks, 16 different environments completely themed, over 3000 specimens of 100 species of marine creatures. You will have the opportunity to discover the marine world from close up … as in a dry dive!!
Let's not forget that our area is a real open air museum, full of cultural activities also for the kids.
Visit the page CURIOSITIES on our Blog,
you will find all the necessary information to plan your next Houseboat holiday.
If you don't find any answer to your questions, feel free to contact us in the underlying form, we will be pleased to clarify every doubt of yours. ⬇