TAKE YOUR DOG ON BOARD!
A houseboat vacation is totally pet-friendly
We know that pets are part of the family and it's really hard to leave them at home when you go on vacation, that's why we decided to welcome them on board. Most dogs love water, swimming and sunning themselves on deck and what about an every-day-different morning walk? That's what both pets and owners love to do during a houseboat holiday!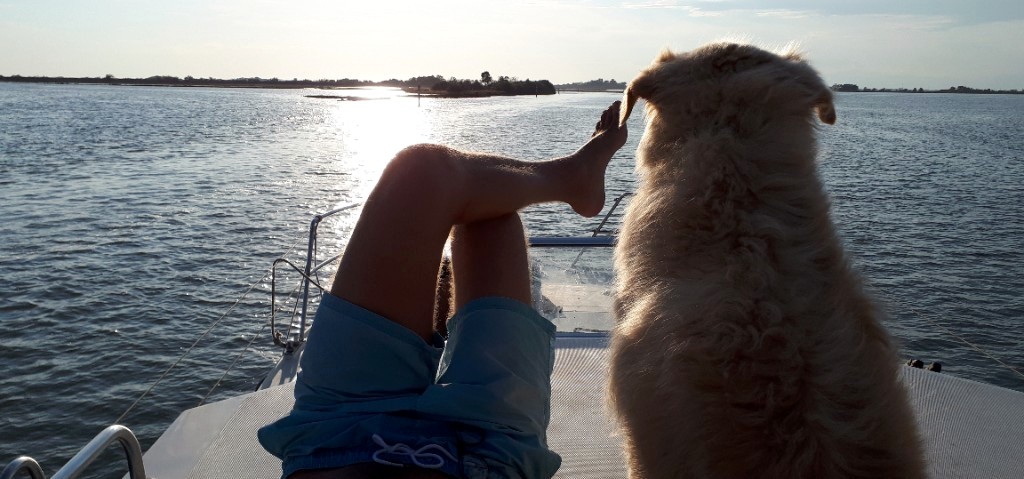 Here are some practical tips to go on holiday with your dog:
Before leaving on a Houseboat holiday with your pet, it is best to take a bit of time to prepare beforehand. You can take your pet on different water vehicles before boarding in one of our houseboats to test how it reacts to life on open water.
Keep calm and don't hurry. Your pet needs time to get used to this new mode of transportation, to check the environment. Let your dog used to wearing life-vest by putting them on also at home some time before the departure.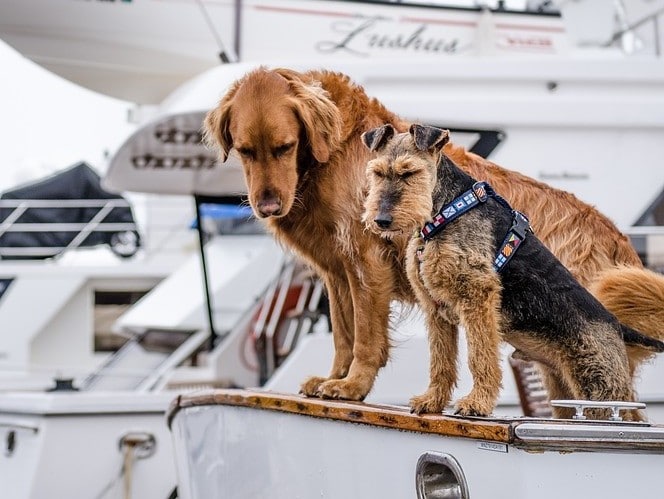 Which itineraries are more suitable for dogs?
All our itineraries are suitable. As good owners, however, you will know how to run and play in the open air. For this reason we recommend naturalistic routes such as the Po Delta or to visit the non-tourist beaches of the Venetian Lagoon.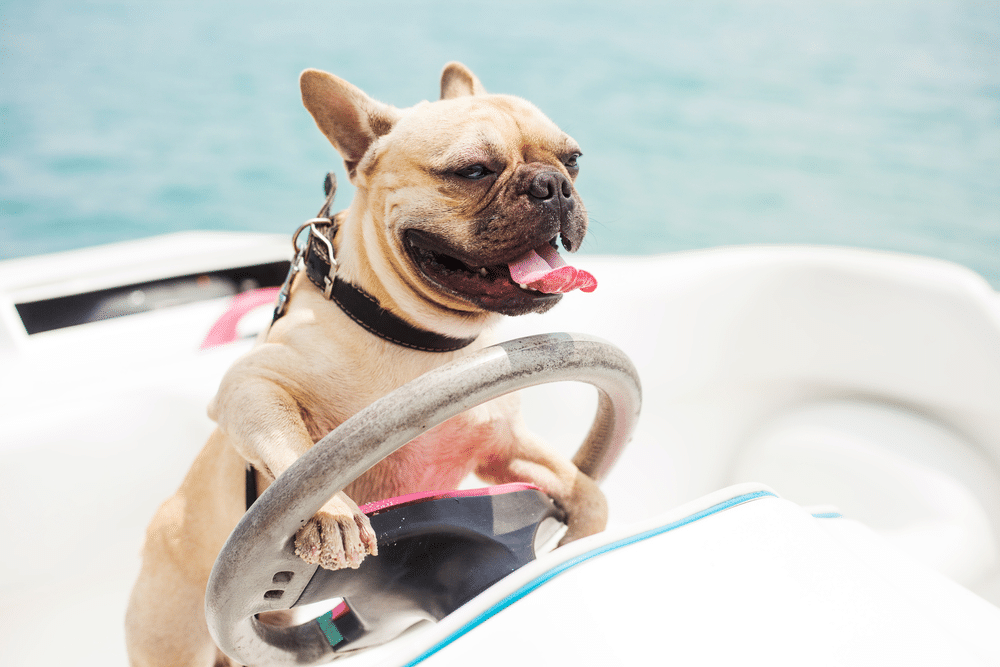 Which model is more pet-friendly?
If you have a small size animal, you don't really need a particular boat type. With a bigger dog, choose a boat type where it can easily jump on and off the boat on its own and where it can find a quiet place for its own.
Additional fee for a pet on board: 35,00 €