TYPICAL ITALIAN ENOGASTRONOMY
Holiday ideas with the houseboat
The food and wine itineraries in Italy are as many as the little villages and the countless combinations that can connect them.
Thanks to the great biodiversity characterizing the Italian territory, there is an extraordinary heritage of typical food farming maritime, fluviale, agricultural specialities that change from region to region. The tradition lies in the elaboration of these products with recipes from the traditional cuisine.
We recommend you some unmissable food and wine itineraries here below.
Venice Lagoon
Your cruise on board of your houseboat begins in the town of Chioggia, famous for its fish market. Its good fish is cooked in "ciosotta" way (typical of Chioggia). Taste fried fish, "sarde in saor" (sardines with onions, typical of Venice), stewed cuttlefish, and the most famous dish: "broeto" (Fish slices and various molluscs on oil, onion and vinegar sauce). In the past it was primarily cooked by families of fishermen: they used cheap fish, since the finest was sold in the market. "Broeto" was usually cooked only with a kind of fish, the grass goby, and it was prepared on board. With your houseboat you can discover particular flavours.
In the Venetian Lagoon one of the most important specialities is "fegato alla veneziana" (Venetian style liver), cooked with onions. People usually drink "ombreta" (a glass of wine) with "cicheti". In Venice "cicheto" is a snack/appetizer, usually eaten with a glass of red or white wine. Another typical aperitif is "spritz", made with Prosecco, Select, and Soda water.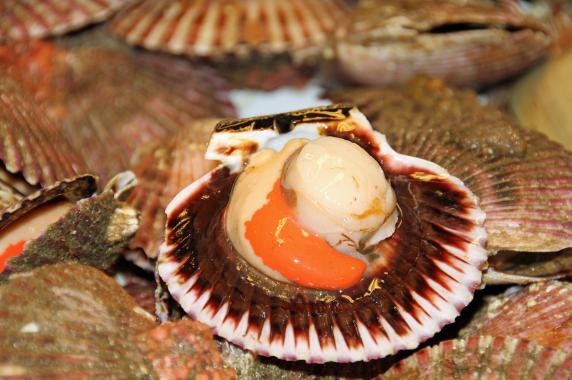 We have studied different itineraries according to the days available.
For further information click on:
Sile River
If you sail with your houseboat along River Sile, you can live a unique culinary itinerary. The quality seal of the agricultural products of the Silepark is as a qualitative incentive to support the typical local varieties, such as: the fine red Trevisano Radicchio, the variegated Radicchio of Castelfranco, the asparagus of Badoere with its two varieties: white and green (these are all P.G.I. Products – protected geographic indication), the "Verdon da Corteo" of Roncade. The purpose is also to promote dairy products, as for example the "Casatella Trevigiana D.O.P." (P.D.O. – protected designation of origin) and fish products, such as trout, eel and sturgeon of Sile. Along your cruise have fun and try to cook these products!
We have studied different itineraries according to the days available.
For further information click on:
Po Delta
If you sail with your houseboat up to Po Delta, you will find out some simple and basic specialties. Vegetables, rice, fish and molluscs in particular are typical of the cuisine of this area. In the past River Po caused some problems in this region, but people optimized the area. Nowadays the land is fertile. Typical products are rice, garlic and sweet potatoes. If you go to Po Delta you have absolutely to eat fish: mussels, clams, sea basses, gilthead breams (orata), eels, mackerels. All these products are served in typical restaurants and "trattorias". The claims of Goro, caught in the cove of Goro, are one of the most famous dishes of Po Delta and Ferrara. The satisfaction of being able to prepare a good fish sauce with some Italian pasta, in the fully equipped kitchen of your own boat, all at km 0, is priceless.
We have studied different itineraries according to the days available.
For further information click on:
Grado and Marano Lagoon
Enjoy your cruise in Grado and Marano Lagoon. In Grado and Marano Lagoon it is obviously possible to eat fine and fresh fish. More or less 30 restaurants and "trattorias"offer a wide choice of specialties between tradition and innovation. We recommend you to discover the countryside of the town of Grado. In the past it was submerged by the lagoon and it was later on reclaimed. Nowadays the land has a lot of different products, with a particular tastiness.
The best products of this land (known also as "Fossalon") are the vegetables. Web-footed birds, in particular gooses, are typical of this area.
We have studied different itineraries according to the days available.
For further information click on: