"L" as "LICENCE" (boat license required)
"L" as "LARGE" (more spacious)
"L" as "LUX" (attention to detail and finish)
We have the pleasure to introduce you the brand new TIP TOP L, built in Italy by us, Rendez vous Fantasia – Charterboat.it
More than 30 years of experience in Houseboat and navigation have allowed us to create a unique Houseboat. The new TIP TOP L is developed on the basis of the already very appreciated TIP TOP (always of our construction) but with some goodies designed to make it even more enjoyable and comfortable.
More powerful engine
The heart of the new TIP TOP L is definitely the engine, which with twice the power of the TIP TOP model is able to improve navigation and manoeuvrability. The boat holds its course perfectly even in the presence of wave motion or strong currents. Designed for the most experienced captains, it mounts an 80 HP engine, so it is necessary to have a nautical license to drive it. Even the control boards, internal and external, have been completely redesigned, thanks also to the addition of the fishfinder (present in both positions).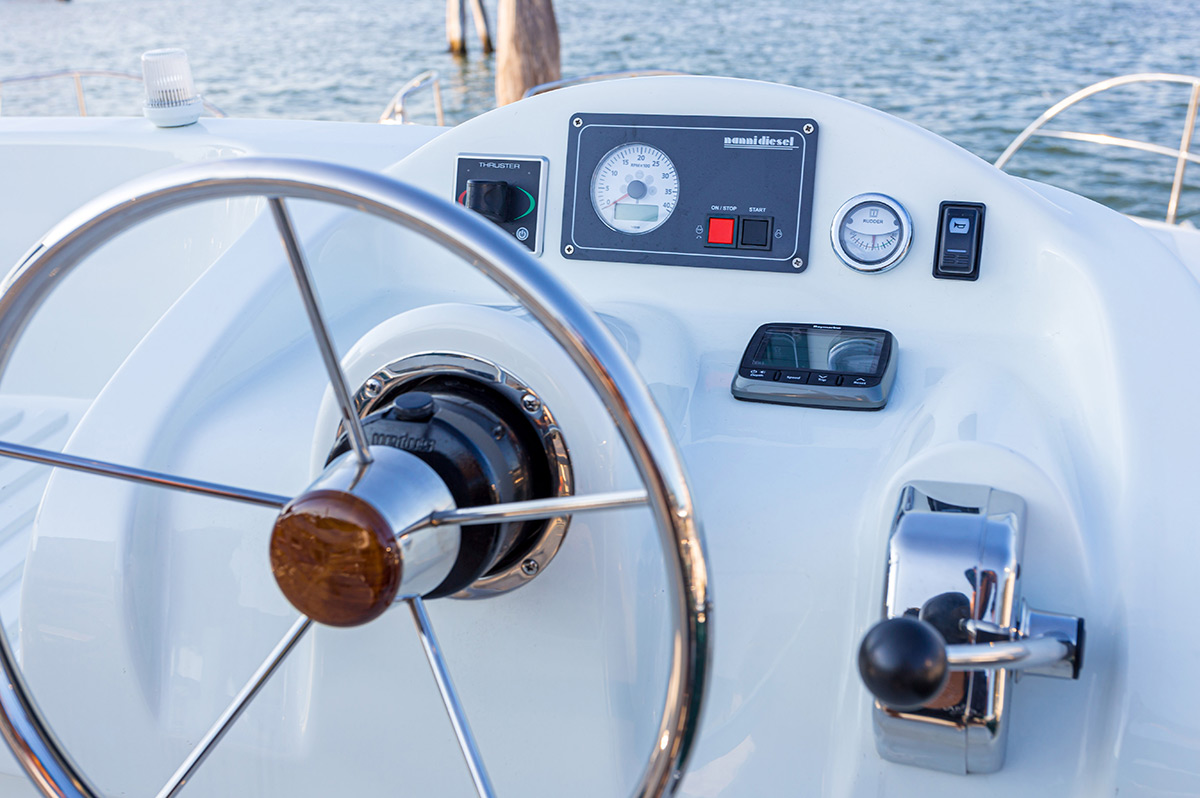 Exterior design
Aesthetically the boat is similar to the TIP TOP, but it's the details that make the difference, in fact, external led lights have been inserted to increase night visibility and to beautify the hull, the awning is more enveloping and the table on the fly bridge has been totally redesigned to increase its capacity.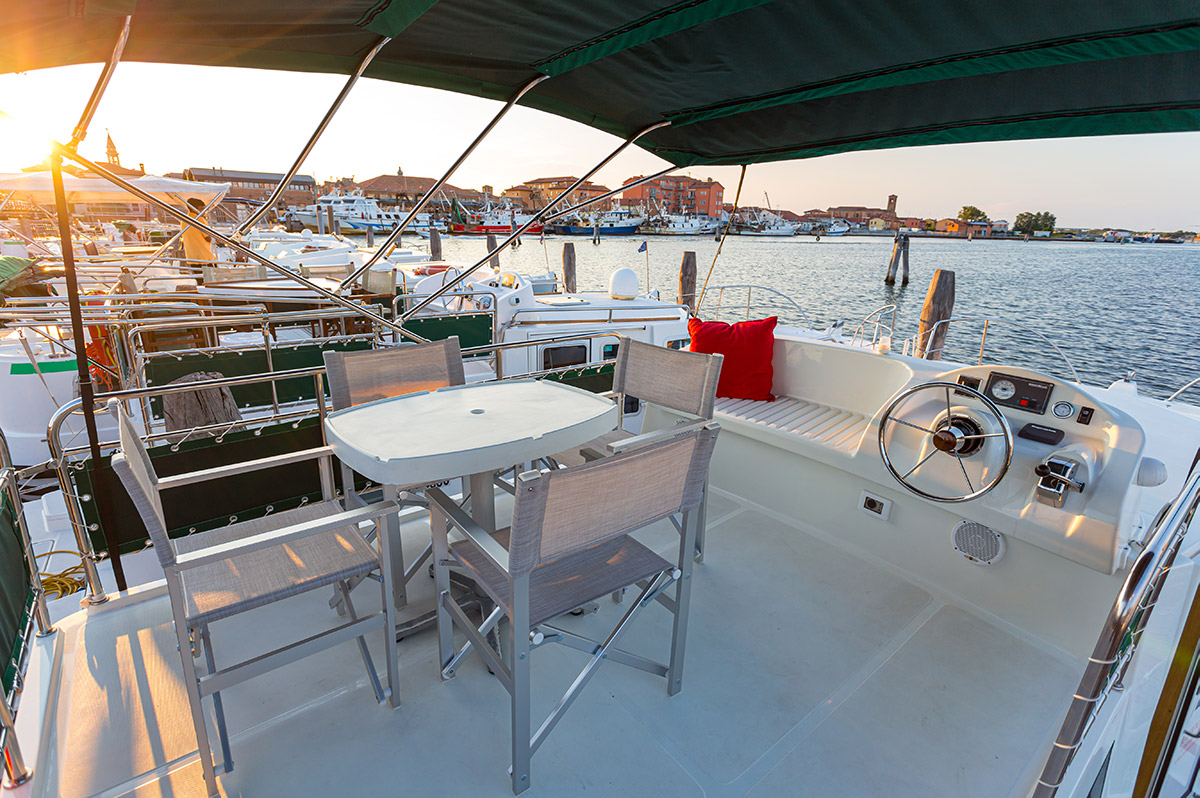 Interior design
For the interior spaces have been created two large cabins, one aft and one bow with dedicated bathroom, wardrobe, drawers, fan, bedside tables and LED reading and ambient lights to create the right atmosphere according to every need.
In this Houseboat we were able to increase comfort and privacy, but without giving up beds, that go up to 7.
The multimedia department has been completely redesigned:
there is a speaker selector to enable or disable them in the 4 different areas: dinette (living area), aft cabin, bow cabin, outside.
Radio cd/mp3 equipped with Bluetooth, aux input, usb, sd card.
Smart TV with Amazon Fire TV stick to listen to web radio, watch TV channels in the highest quality, and use your Netflix, Prime Video, Infinity, Disney+ account, and much more… (through the aux cable you can also listen to the TV audio in the TIP TOP L audio stereo system with the 4 selectable zones).
Equipped kitchen
The new TIP TOP L is equipped with a spacious kitchen with gas hob, oven, microwave oven, large fridge/freezer and sink. The boat also has a safe where you can safely store your valuables.