Discover San Marco's Cathedral
San Marco Basilica is the cathedral of Venice and one of the symbols of the city. The church is also called the Golden Cathedral because of the thousands of gold tiles that make up the various mosaics on the ceilings.
It is characterised by a style that combines Romanesque and Byzantine: the plan is in the shape of a Greek cross and features a large central dome and four side domes. The relationship with the Byzantine Empire led to the creation of the façade using capitals, marble and jewellery brought directly from the East.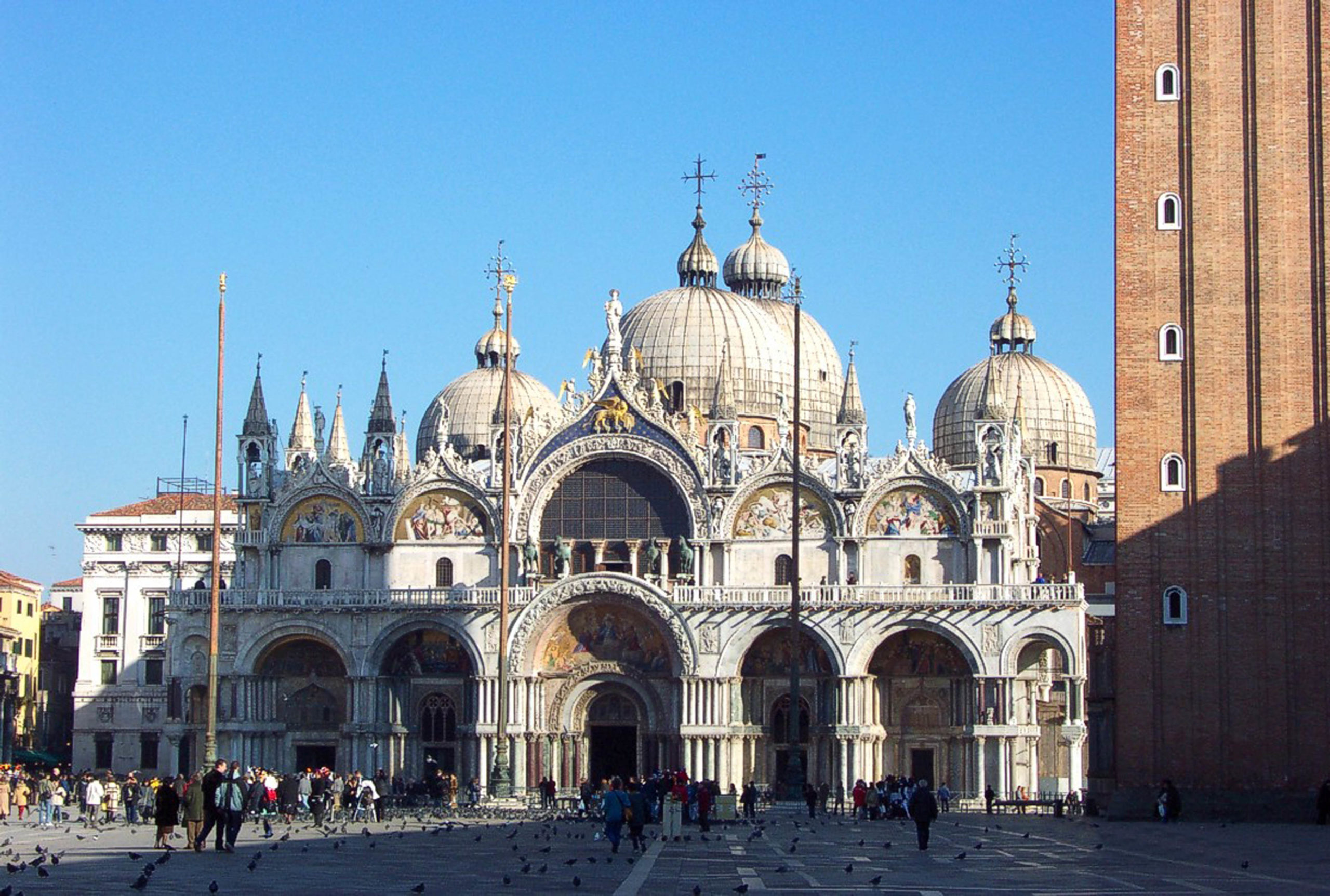 The main façade consists of two levels:
The ground floor has five portals with giant arches. The main one is made of wood and decorated with bronze and brass.
The first floor has 4 blind arches and a loggia with the famous copy of the bronze quadriga. The only original mosaic made in the 12th century is on the left door and represents the transport of St Mark's relics to the Basilica.
More than 8,000 square metres of gold mosaics cover the ceiling of the Cathedral and were restored between the 17th and 19th centuries.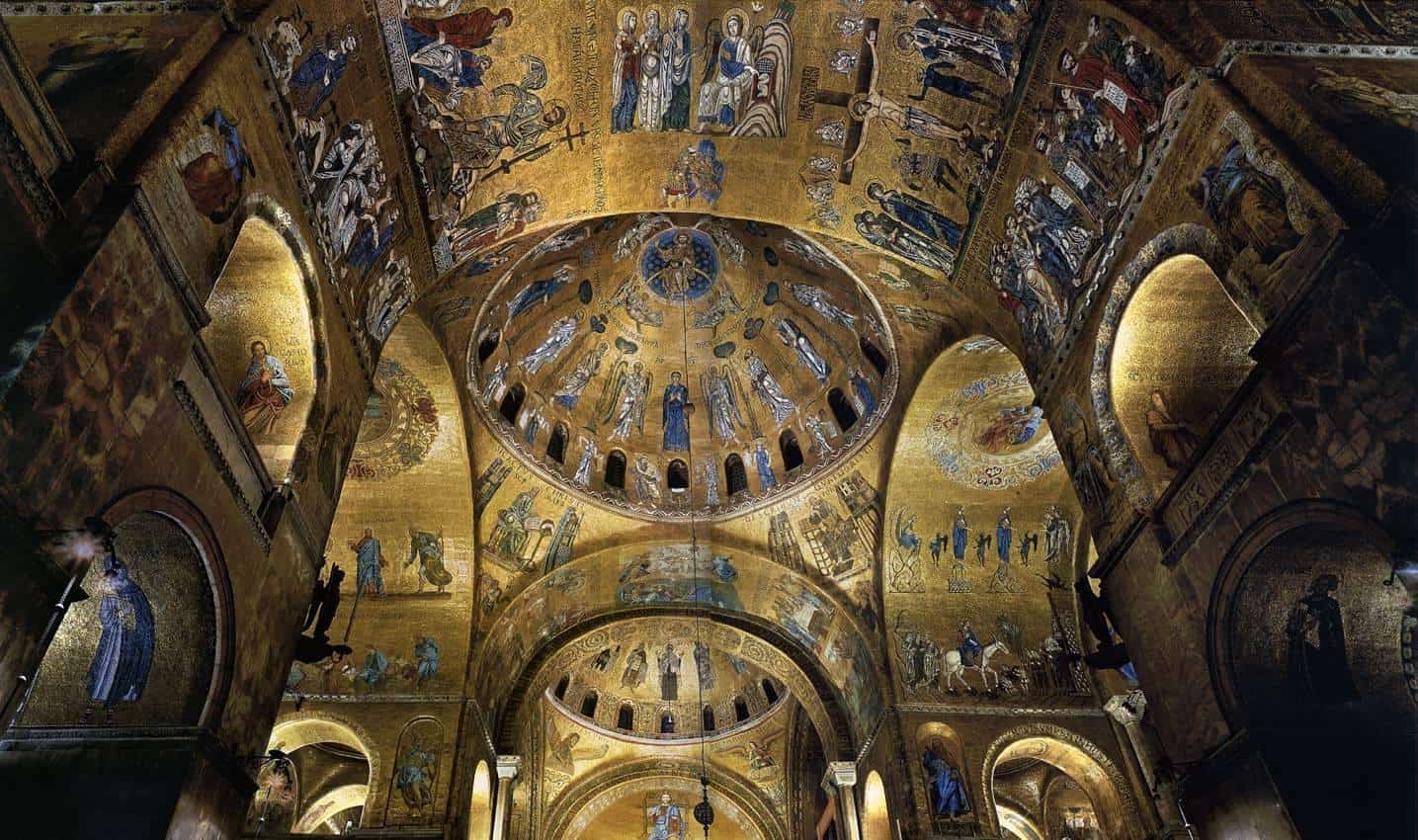 Although it is visited by more than 5 million tourists every year, it still retains its original charm at certain times: from 7.00 am to 9.30 am during Holy Mass.

The queue to enter San Marco's Cathedral is, unfortunately, always very long, so we recommend booking your ticket online in advance without any increase in price.