The Historical Regatta in Venice, 2019 edition
What to see when travelling in Houseboat
The regatta has always interested people from and outside Venice since the very beginning. The first visual records date back to 1500, with a map of Venice by Jacopo dé Barbari, in which a group of little boats with the writing "regatta" are depicted. It is assumed that the origins of the regatta are far older and date back to the 13thcentury, dictated by the necessity of training the crew to row. 
The competitions
The regatta consists in many challenges on specific kinds of boats (in ancient times they were competed also on galeas, peatoni and burchi, as well as little, agile boats with two or more oars). Nowadays, the most popular and exciting regatta is the one of the gondolini, small, fast two-oars boats.
The departure is placed in front of the Sant'Elena gardens and is marked by "lo spagheto" (a stretched rope), while the arrival is in front of the Santa Lucia train station, where the winners will be determined. The most fascinating point of interest is called "la machina", that is a spectacular floating platform in front of the Ca' Foscari palace.
Historical parade
It recalls the welcome given in 1489 to Caterina Cornaro, bride of the King of Cyprus, who gave up the throne in favour of Venice.
It is a parade of dozens and dozens of typical, multicoloured sixteenth-century boats, with costumed gondoliers, transporting the doge and his wife, Caterina Cornaro, and all the highest positions of the Venetian magistrature, in a faithful reconstruction of the glorious past of one of the most powerful and influential Maritime Republics of the Mediterranean Sea.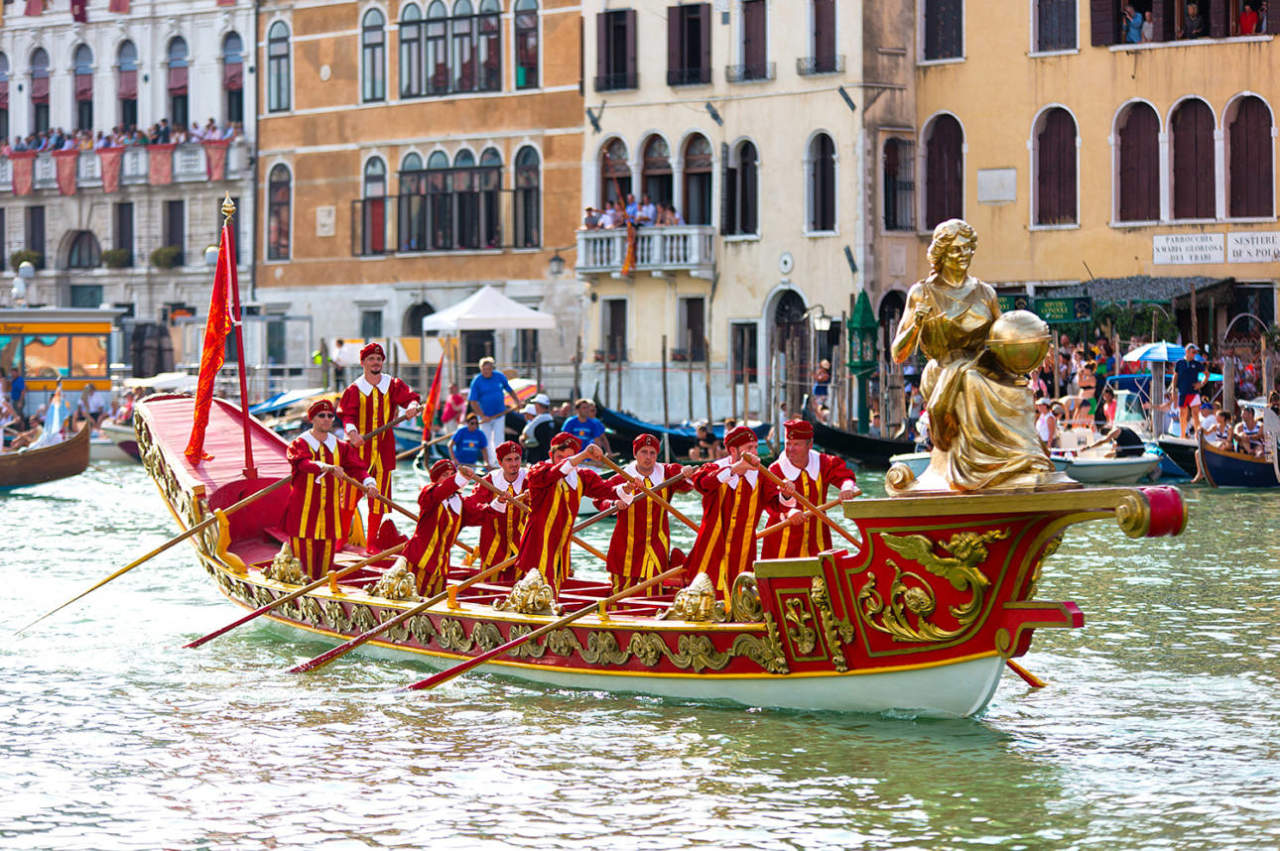 The historical parade is held every year on the first Sunday of September, so on Sunday 1stSeptember 2019.
In addition to witness the event from the banks of the Grand Canal, it is possible to easily follow the regatta sitting on the floating platform "la machina", which is set up near the Actv stop San Silvestro.
The view from the platform allows the audience to follow the entire event: the historical-sporting event and all the four regattas round trip, with a perfect view on Rialto.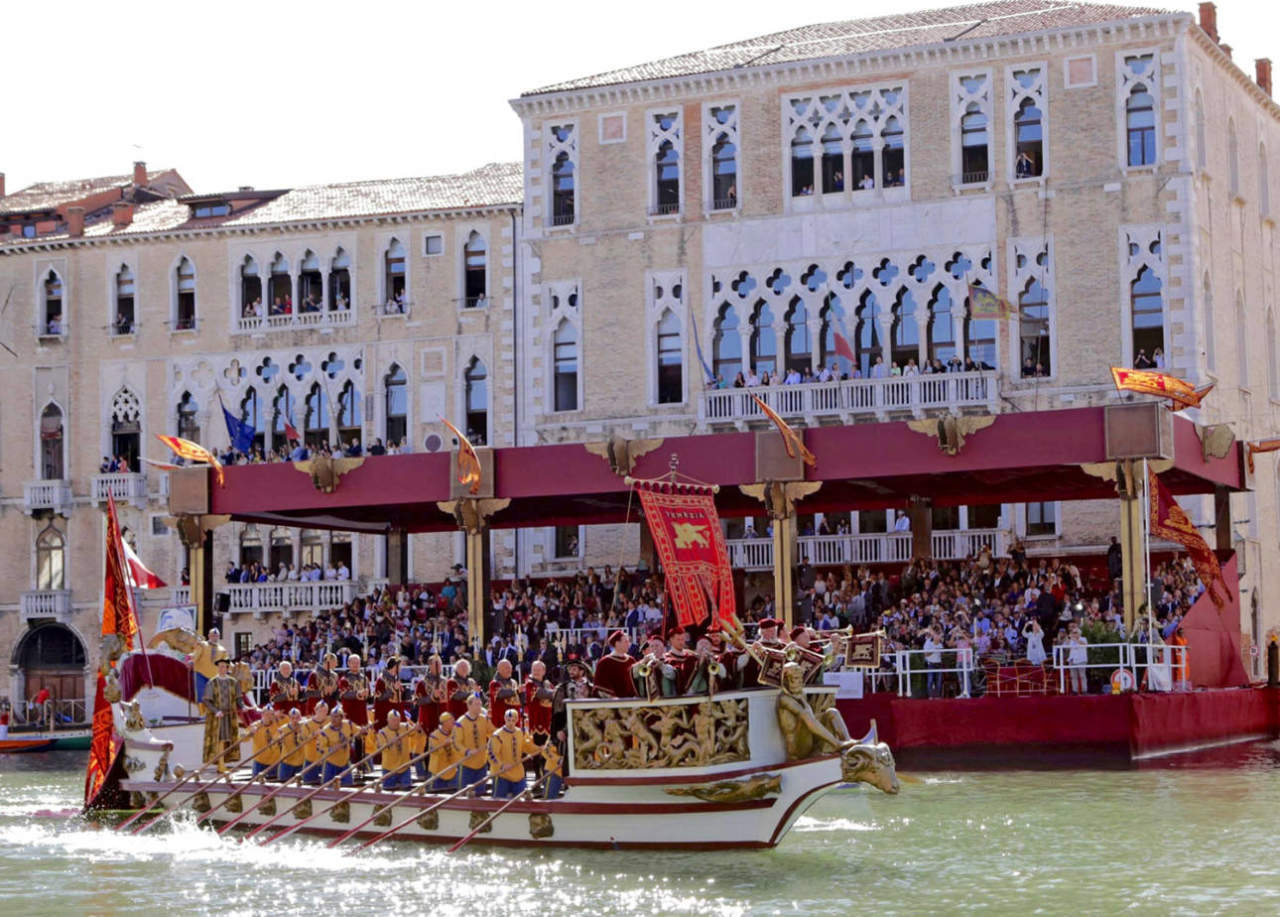 The tickets for the floating stalls can be bought online HERE, or at the points of sales Venezia Unica until 2 pm on the 1stSeptember. From 3 pm possible available places can be purchased directly at the desk of the platform Canal Grande/San Silvestro.
HERE you can find the plan of the Historical Regatta 2019.
Feel free to contact us for further information!