Biennale Arte 2019 in Venice
What to see when travelling in Houseboat
The 58° International Art Exposition in Venice edited by Ralph Rugoff is open to the public from the 7thMay to the 24thNovember 2019 and is entitled "May You Live In Interesting Times".
This title is full of meaning and leaves an open question to the visitor: are the times we are living in interesting? And consequently is the art representing this historical period fascinating too?
This nameencourages a deep reflection about the problems of our age, from the environmental to the political, ethical and existential crisis.
However, these thoughts help the audience to have their own interpretation of the works, by observing them and identifying themselves with the state of mind of the artists, the real narrators of today.
"A lot of the exposed works face the most serious, contemporary subject matters, from the acceleration of the climate change to the rebirth of nationalist programmes worldwide, from the pervasive impact of the social medias to the increasing economic inequality. Nevertheless, we have to start with the assumption that art is more than just a mere investigation of the historical period in which it is realised", Raph Rugoff explains.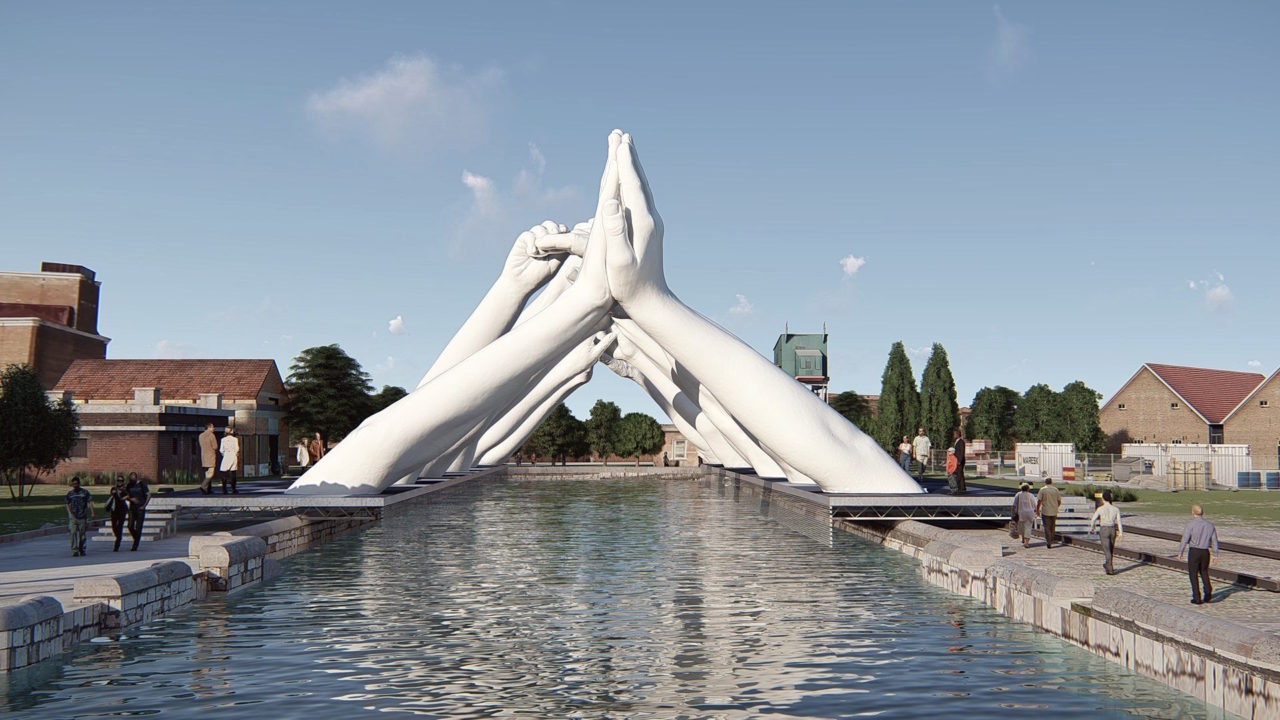 The exposition is divided in two zones: Arsenale and Giardini, with 79 artists coming from all over the world with the task of returning their own vision of the present through photos, installations, paintings, robotic and videos.
The Biennale Arte 2019 so presents itself to the audience as brutal, confused and with a lot of different sides, just as the times we are living in and with clear differences of view and interpretations according to the pavillons ofthe countries from all over the world.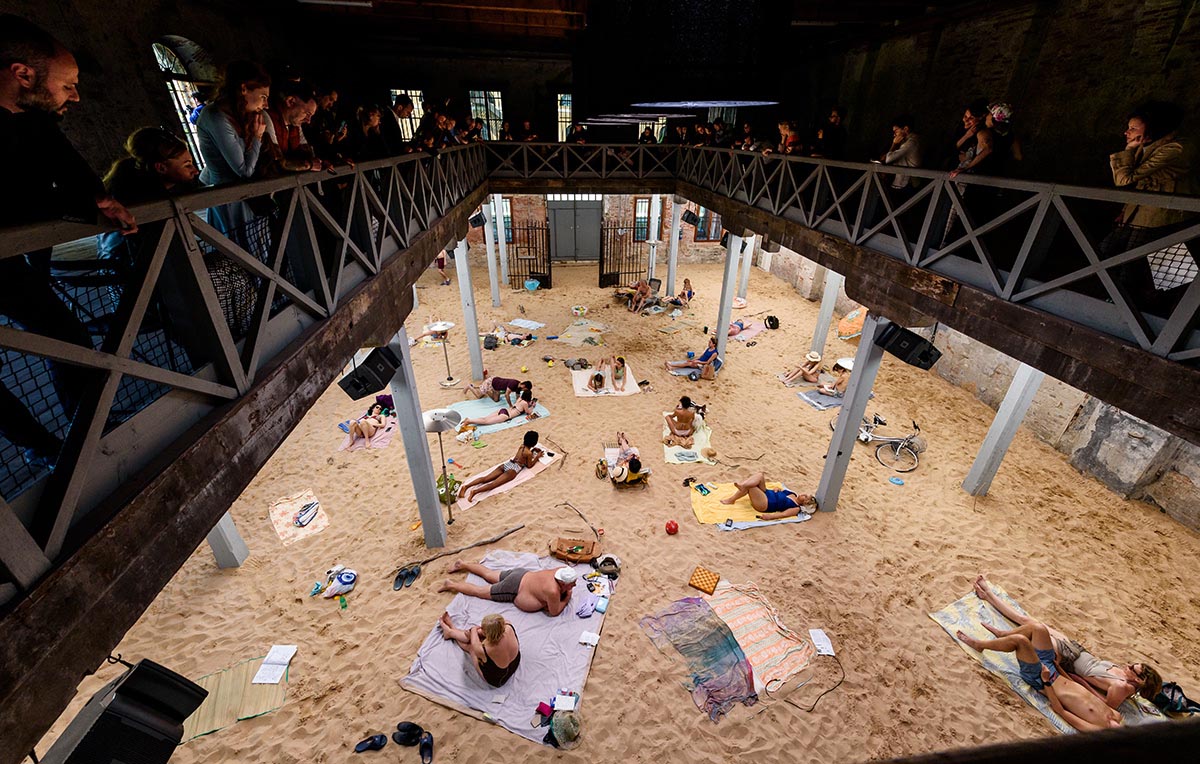 Here is the winner of the Leone d'Oro of the Biennale Arte 2019, the Lithuanian pavillon which presented Sun & Sea (Marina) (in the picture).
An extended performance, adapted in English for the Biennale d'Arte 2019, which repeats on a loop every 70 minutes.
The jury has been impressed by the originality of the use of the exhibition space, which stages a Brechtian work, and by the active loyalty towards the city of Venice and its citizens. Sun & Sea (Marina) is a criticism against free time and modernity, performed by a group of artists and volunteers acting the part of the common people.